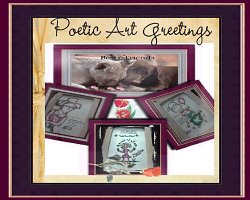 Poetic Art Greetings
"Handmade Greeting Cards with original poetry, artwork, and digitally remastered photos."
---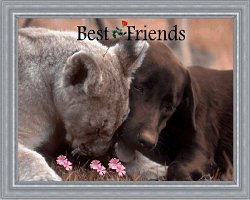 Welcome to Poetic Art Greetings!
Have you been looking for that perfect card, but just can't seem to think of what to say, or you can't seem to pick among the many greeting cards that all state the same greetings over and over again?
Poetic Art Greetings has the right card for you! All of our poetry, artwork, and photos are original and created by the published poet, Ariana R. Cherry. Our greetings are unique in every aspect of our drawings, poetry, or photo recreations. We hope that you will take a chance to get to know our designs and our company. All of our work is created for you from our imaginations and our the love of our hearts. To view and shop for our greeting card designs, just click on our "card gallery" link up above. Some of the FREE SERVICES that we offer are FREE PERSONALIZATIONS, FREE SIGN AND SEND SERVICES, and a free sample card with every order. Read about these services in our Price & Ordering Info link.
Thanks for Stopping by and we hope to see you again SOON! Come by often to check out our new designs!